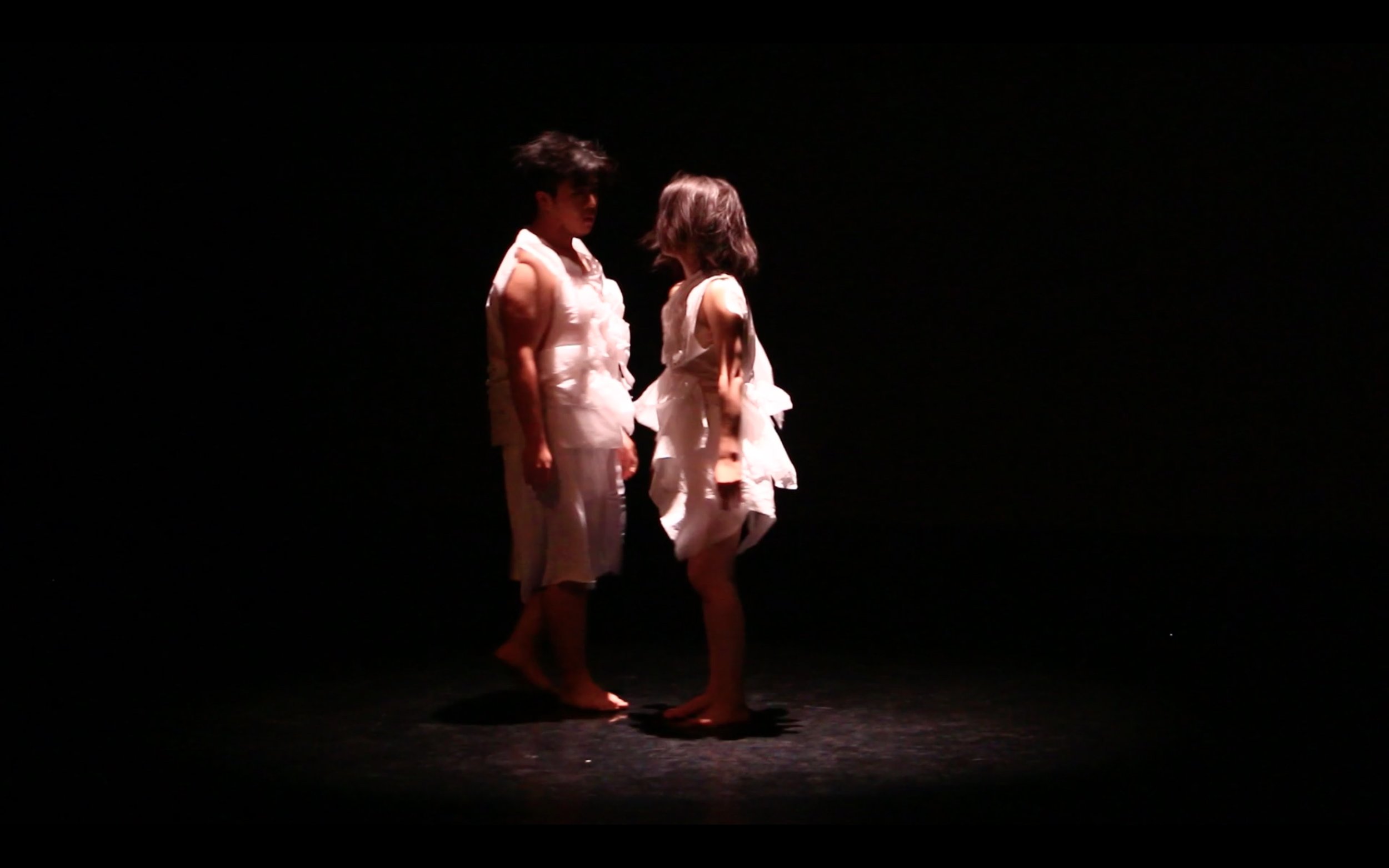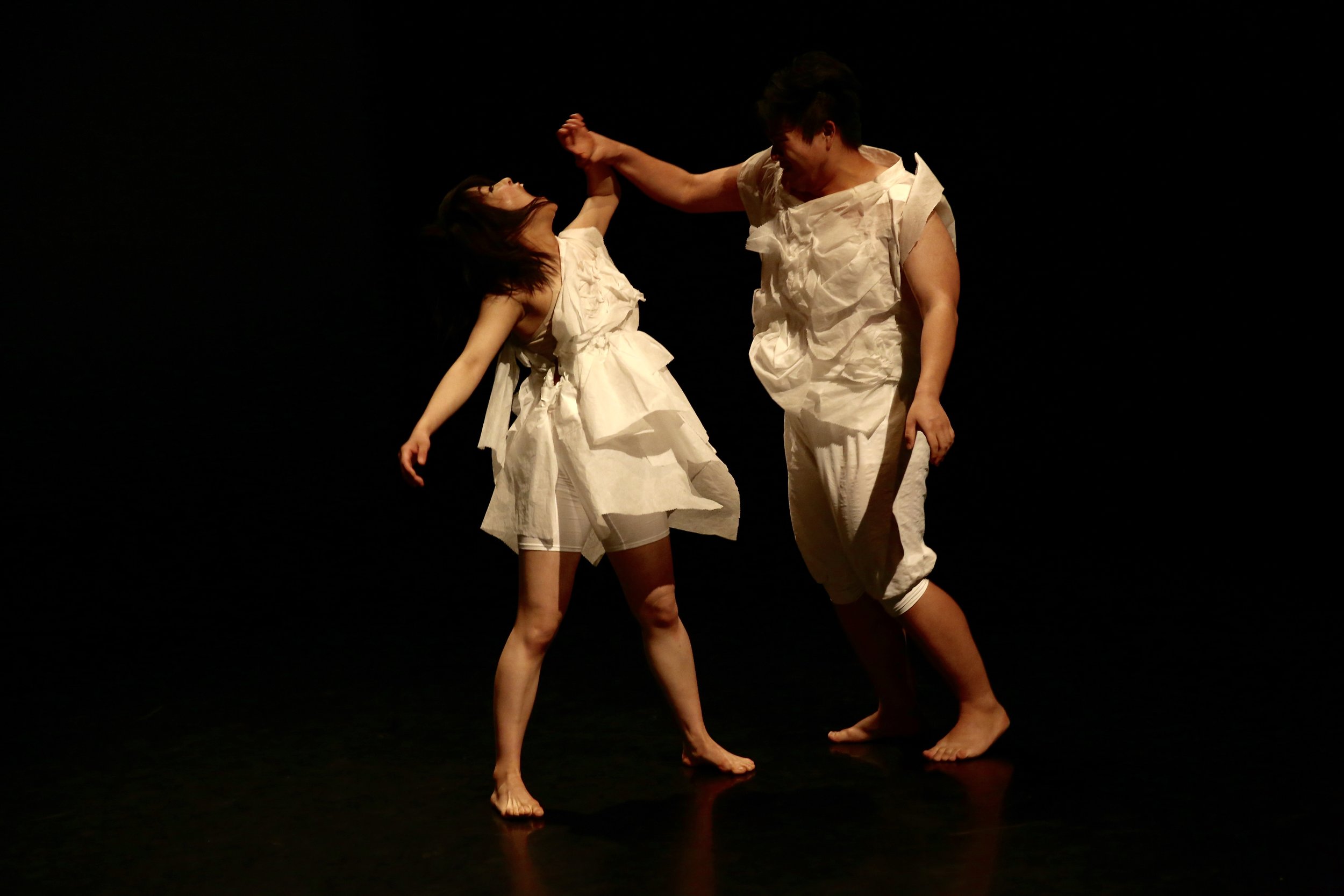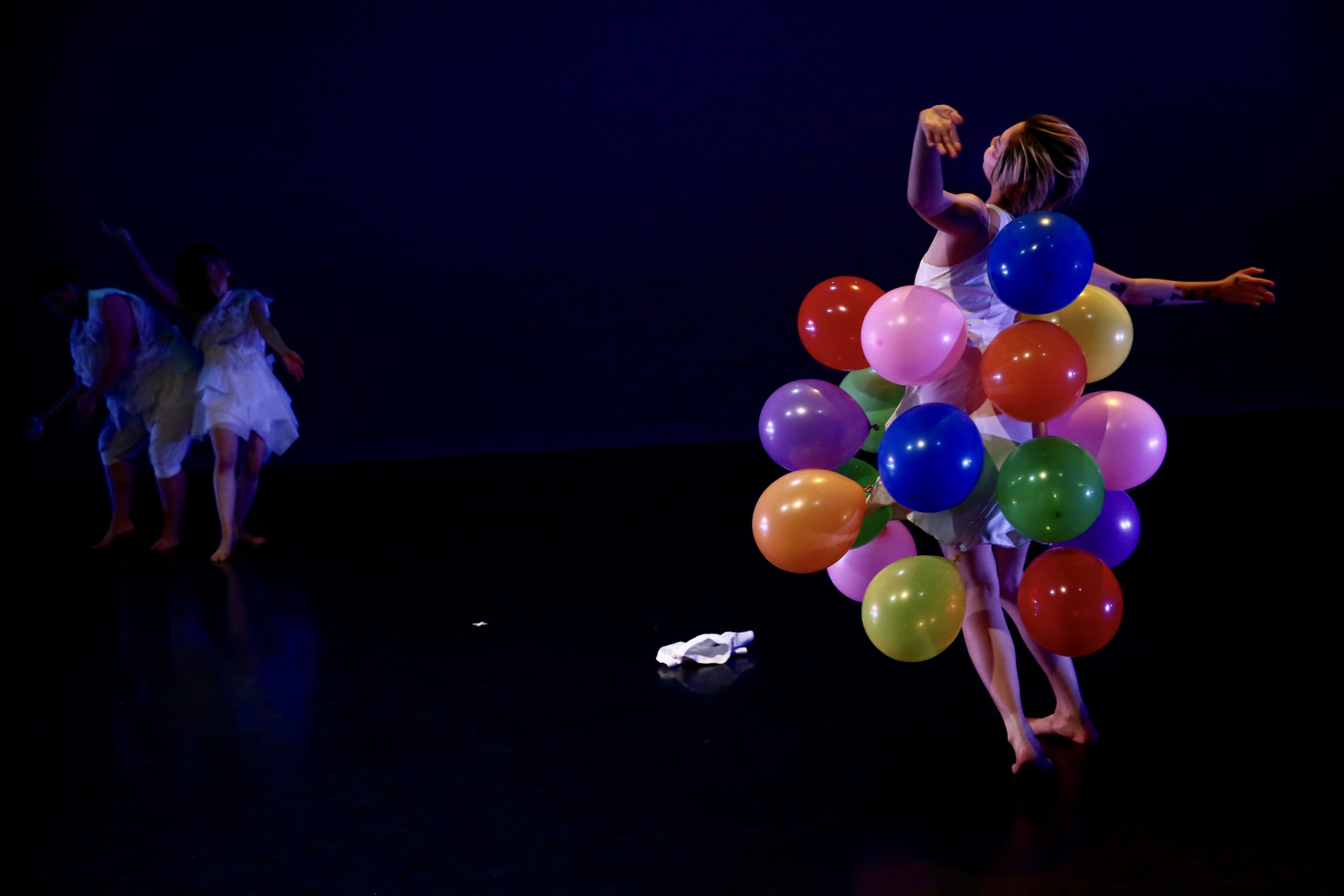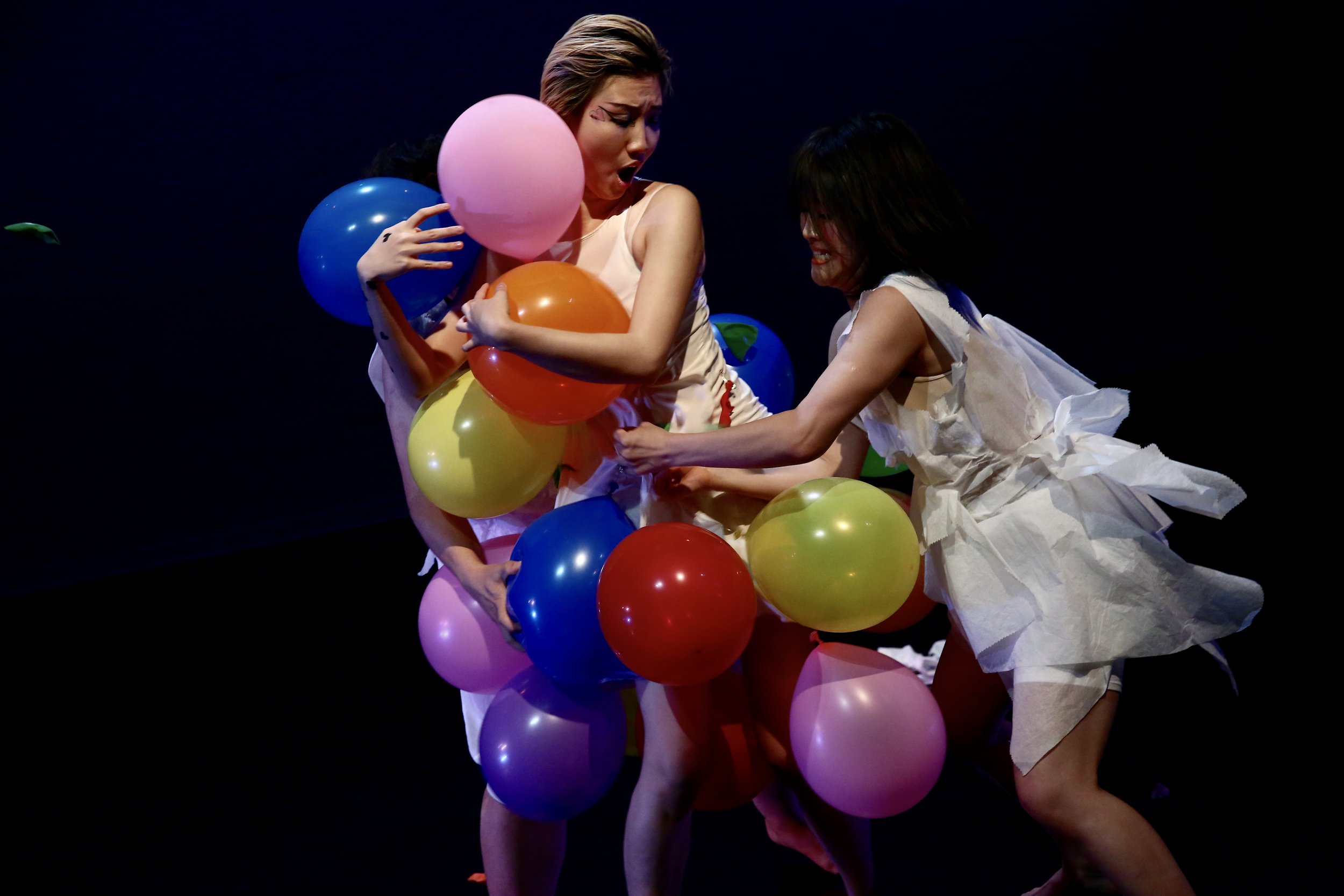 We Do Have A Title
Choreographed by Rourou Ye
Performed by Haoyang Zhang, Anxin Hu, Sarah Schnapp, Yiyi Liu, Rourou Ye.
Venue: Sarah Lawrence College Spring Concert 2016
---
The dance was my hysterical reaction to life. The dance was my whimsical daydream, I was lost in my dream. I lost myself, I was questioning who I am, and where I'm at. I was freaking out! and I was fighting with the "devil" who destroyed my life! Finally I won! I'm a dreamer, this dance for me is a refuge from reality.