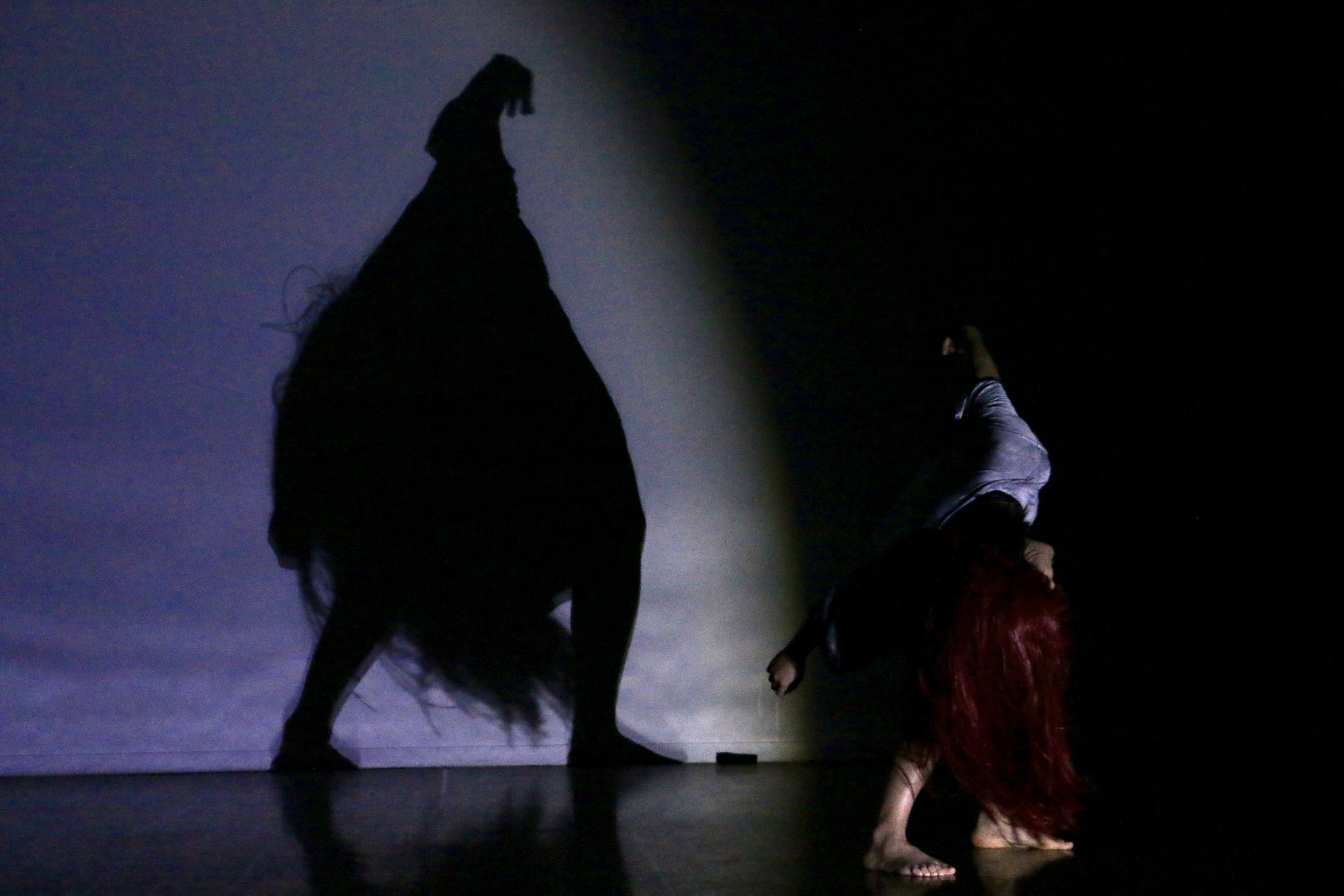 Phantom Duet
---
Conceived & Choreographed & Performed by Rourou Ye
Projection & Lighting & Video designed by Rourou Ye
Videoed by: Silu Hu
Music Credits:
Cosey Fanni Tutti, Tzusing, Arca
---
Work Description
Phantom Duet uses video and handheld flashlight to address the fallout of my experience with objectification and fetishization after relocating to the US from China. The work dances through multiple gazes on the self: the shadow cast by the handheld flashlight on my body, the images of myself projected on video, and my dancing body itself. The imagery is alternatingly dark and bright, with mood fluctuating from seduction to contentment, lust to sorrow, pain to healing. In performance, I attempt to implicitly empathize with members of the audience who may have similar lived experience.
---
Special Thanks:
The work was selected to Workup 4.0, an artist performance & residency program that supported by Gibney Dance Center.
more information to https://gibneydance.org/event/work-up-4-2/2018-03-09/
---
Past Showing
4/6/2019 @ Center of Performance Research (Version 5)
3/24/2018 @BAAD!ASS Women Festival (Version 4)
3/10/2018 8pm Workup 4.2 @ Gibney Dance (Version 3)
3/9/2018 8pm Workup 4.2 @ Gibney Dance (Version 3)
6/27/2017 8pm Crossing Boundary @Dixon Place (Version 1)
Videos
Version 5 at Spring Movement Festival
— Center for Performance Research
Version 3 at Workup 4.0 —Gibney
Version 4 - BAADass Female Festival — BAAD!