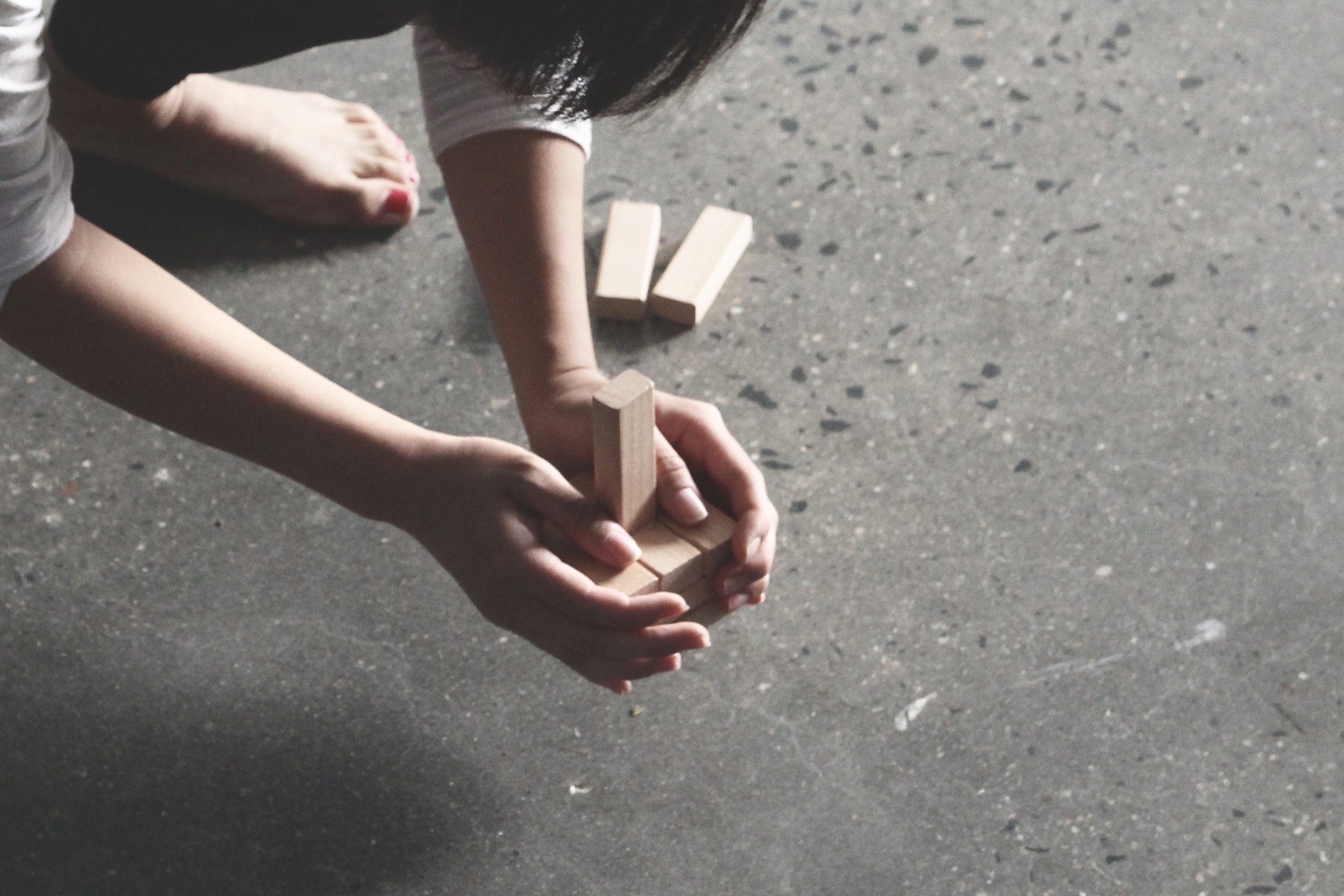 The Tangible Hallucination of Rourou in the Day-Time
Choreographed & Conceived by Rourou Ye
---
"The Tangible Hallucination of Rourou in the Day-Time" is an extended solo work (around 30-45 minutes) that juxtaposes theatricality with somatic dance movement to abstract everyday life. Through reiteration of a series of scenes along with my relationship and conversation with three objects--a suitcase, large-scale Jenga blocks, and masking tape--I build a world to convey my story as a dream pursuer in a foreign country.
Draws inspiration from Nietzsche's idea of "eternal return", the work repeats and slowly transforms a series of scenes. I attempt to reckon with the feeling that every pain, joy, thought, sigh and everything unutterably small or great would repeat even while changing. With these both reassuring and devastating thoughts, the work uses eternal return as thought experiment, to test my attitude toward life. How can we keep doing even though we fail so often?
"Hallucination" directly and self-awarely address my immigrant experience and my sometime-nomadic life within the mainstream, to make sense of a world shaped by diverging cultural and social perspectives and find my own meaning behind action.

---
Work-in-progress showing :
March 14th, 2019 @ 7pm
as part of Emerging Artists Theater's New Work Series Festival at Tada Youth Theater
---
Choreographed by Rourou Ye
---